SAPS Limpopo is looking for general workers X29 positions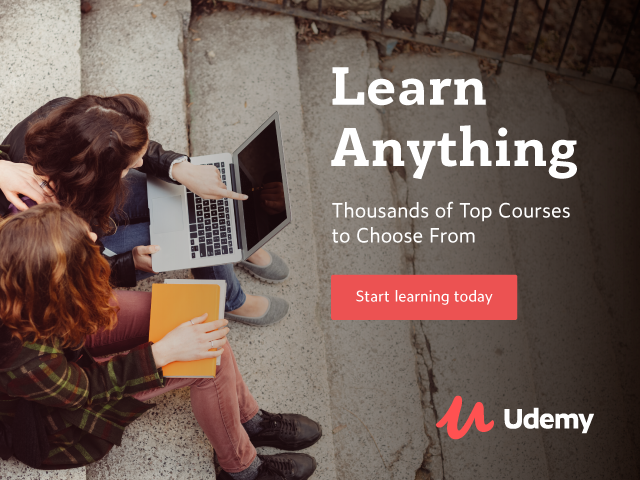 GENERAL WORKER (X29 POSTS)
SALARY : R102 534 per annum
CENTRE : SAPS Marble Hall-Ref No: LIM: /3/20(X2 Posts)
SAPS Northam- Ref No: LIM: 4/3/20(X1 Post)
SAPS Polokwane – Ref No: LIM: 5/3/20 (X1 Post)
SAPS Prov – JOC – Ref No: LIM: 6/3/20 (X2 Posts)
SAPS Provincial POP- Ref No: LIM7/3/20(X1 Post)
SAPS Saselmani- Ref No: LIM: 8/3/20(X1 Post)
SAPS Seshego – Ref No: LIM: 9/3/20 (X1 Post)
SAPS Siloam – Ref No: LIM: 10/3/20 (X1 Post)
SAPS Thohoyandou – VCIU – Ref No: LIM: 11/3/20 (X2 Posts)
SAPS Zaaiplaas – Ref No: LIM: 12/3/20 (X2 Posts)
SAPS Prov – SCM – Ref No: LIM: 13/3/20 (X2 Posts)
SAPS Musina -VCIU – Ref No: LIM: 14/3/20 (X1 Post)
SAPS Marble Hall – STU – Ref No: LIM: 15/3/20 (X2 Posts)
SAPS Lebowakgomo – STU – Ref No: LIM16/3/20 (X2 Posts)
SAPS Makhado – STU – Ref No: LIM: 17/3/20 (X2 Posts)
SAPS Modimolle District – Ref No: LIM: 18/3/20 (X2 Posts)
SAPS Witpoort – Ref No: LIM: 19/3/20 (X2 Posts)
SAPS Hlogotlou – Ref No: LIM: 20/3/20 (X2 Posts)
REQUIREMENTS : A Grade 10 qualification will serve as an advantage. Basic literacy, numeracy and
Communication skills. Be able to read and write. Willing to work extended hours
when necessary Fluency in at least two official languages, of which one must be
English. Be willing to work irregular hours.
DUTIES : Maintaining of a high level of hygiene in and around the workplace with the cleaning
of the SAPS premises assigned to, which may include either or both inner and outer
parameters Performing tasks of a routine nature, such as dusting the environment
Polish furniture and floors Vacuum carpets and mopping of tile floors Remove
refuse Perform maintenance tasks in and around the assigned premises Clean
bathrooms and kitchens Safekeeping and handling of a variety of Aids in the
cleaning of the premises Loading and unloading of goods Garden maintenance
services Washing and cleaning of state vehicles, kitchenware and utensils.
ENQUIRIES : Capt. Kobe Tel No: (015) 290 6131 PPO Ṋemaguvhuni Tel No: (015) 290 6026 PO
Manoko Tel No: (015) 290 6024
APPLICATIONS : Please forward your application, quoting the relevant reference number and the
name of this publication to The Provincial Head, Personnel Management, South
African Police Service, Private Bag X9428, Polokwane, 0700. Applications can also
be hand delivered to the Provincial Office 44 Schoeman Street Polokwane, Land
Bank Building or email to kobeT2@saps.gov.za,Mphelamc@saps.gov.za
CLOSING DATE : 31 July 2020 at 15:00
NOTE : Only the official application form (available on the SAPS website and at SAPS
recruitment offices) will be accepted. The Z83 previously utilized will no longer be
accepted. All instructions on the application forms must be adhered to, failure to do
so may result in the rejection of the application. The post particulars and reference
number of the post must be correctly specified on the application form. A
comprehensive Curriculum Vitae must be submitted together with the application
form Copies of an applicant's ID document, Senior Certificate, all educational
qualifications obtained and service certificates of previous employers stating the
occupation, proof of relevant experience in the field of the post. In view of corona
virus (Covid 19) Pandemic and DPSA instruction, the certification are not
compulsory .Qualifications submitted will be subjected to verifications checking with
relevant institutions. The South African Police Service will verify the residential
address of applicants and conduct reference checks. Appointment will be made in
terms of Public service Act, 103 of 1994 as applicable to the post environment. The
closing date for all applications is : 2020-07-31.Short-listed candidate will undergo
a personal interview, practical assessment, will be subjected to fingerprint
screening, will be vetted in terms of the Criminal Law (Sexual Offence and Related
Matters) Amendment Act, 2007 (Act no 32 of 2007) and the Children's Act2005 (Act
No 38 of 2005). A candidate, whose particulars appear in either the National
Register for Sex Offenders or Part B of the Child Protection Register, will be
disqualified. The criminal law (Forensic Procedures) Amendment Act, Act 37 of
2013 requires that all new appointment in the South African Police Service as from
31st of January 2015 provide a buccal (Inside cheek) sample in order to determine
their forensic DNA profile. The forensic DNA profile derived from the sample will be
loaded to the Elimination Index of the National Forensic DNA Database. All
Correspondence will be conducted with successful candidates only. If you have not
been contacted within 3 months after the closing date of this advertisement, please
accept that your application was unsuccessful. The South African Police Service is
under no obligation to fill a post after advertisement thereof.
(Visited 23 times, 1 visits today)