HR Internships Johannesburg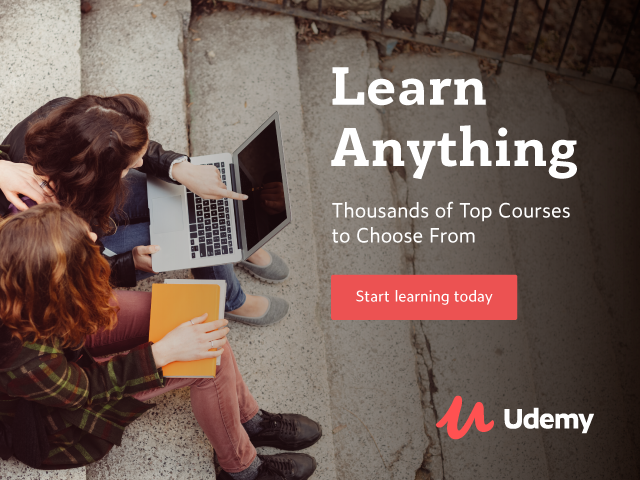 The HR Intern is seeking an HR intern to work with the HR Administrator, HRBPs and HR Director. You will be responsible for assisting the team with the tasks below including contributing to special projects and assignments.
This opportunity will help you to gain valuable experience and skills in HR, while being supported by the team.
KEY RESPONSIBILITIES
Handle general HR administration functions, including to
Provide HR analytical and administrative support to business, explaining policies, procedures and company practise in a timely and effective manner
Assist with maintaining and updating org structures and reporting lines
Facilitate logistics of induction processes and update induction packs
Schedule and co-ordinate interviews (when required)
Assist HRBP's to process benefits claims and follow-up to ensure resolution
Contribute to the maintenance of HR information systems, document management and good house-keeping
Assist with HR audits of personnel files as required and maintaining updated HR records
Assist with arranging ad-hoc events handled by HR
Assist with recruitment activities and coordination
Assist in drawing up all new letters of appointments and contracts
Check payroll information and send through to payroll within agreed deadlines & follow-up on any queries and outstanding issues
Provide support in administering HR policies and procedures
Assist with special projects and other duties, which will require some report writing/minutes
Other reasonably required duties
DELAGATION OF AUTHORITY
As per the actual Schedule of Levels of Authority.
POSITION RELATIONSHIPS
Internal External
All Departmental Managers
Payroll Department
Associates
Recruitment Service Providers
Consultants
Industry associations
Any other suppliers
PERSONAL QUALIFICATIONS & EXPERIENCE Required Preferred Education/ achievements
Matric and a relevant HR related academic qualification Specific Skills
Ability to manage own time and prioritize
Attention to detail is essential
Good interpersonal skills
Fair-minded, objective and discreet
Good written and oral communication skills
Strong analytic skills
Initiative and problem-solving skills
Good excel skills
ROLE SPECIFIC COMPETENCIES & BEHAVIOURS Competency Descriptors Customer obsessed
Seeks to have a holistic understanding of the reasons for customers' choices
Uses questioning, analytics and observations to better understand the needs of the customer
Prioritizes work based on customer requests and customer imperatives
Consistently delights customers at first interaction Strategic
Understands how own work impacts the bigger picture and strategy
Ensures learnings and actions help the organization succeed Innovate for impact Shares new and useful ideas Seeks exposure to new ways of looking at things
Actively experiments with innovative methods of solving problems Welcomes input from others to develop and implement creative ideas Inspiring Support Our Shared Purpose.
Learn, understand and ensure your work connects to Our Shared Purpose
Positively support the goals of the team and business.
Does best everyday Build extraordinary teams Contributes positively and supports teamwork
Offers to help complete work to ensure the team's success
Learns and reinforces the team's common goals and priorities Courageous Willing to ask questions when uncertain Will say what needs to be said
Responds appropriately to confrontation and challenge Faces adversity and challenges Deliver results
Consistently meets objectives with an unwavering commitment to our values and standards of conduct Maintains work focus despite obstacles or setbacks
Puts in effort needed to meet goals and expected results
Demonstrates an ability to stay focused on the most critical tasks to drive results Adaptable
Asks questions to learn from others' experience and knowledge in the business
Sees mistakes as part of the learning process and converts learning into opportunities
Is comfortable dealing with first-time, unusual and complex problems.
Quickly grasps the essence of new issues and concepts Lead with FBS Actively participates in Kaizen events Applies FBS to drive improvement in own work
Fortive is a diversified industrial growth company
comprised of global businesses that are recognized leaders in attractive
markets. With more than $6 billion in annual revenues, Fortive's well-known
brands hold leading positions in field instrumentation, transportation,
sensing, product realization, automation and specialty, and franchise
distribution.
Gilbarco Veeder-Root represents the leading brands of solutions and technologies that provide convenience, control, and environmental integrity for retail fueling and adjacent markets. In 2002, the Gilbarco and Veeder-Root companies combined into one marketing brand, with distinctive and complementary business lines, services, and sales capabilities.
Veeder-Root is the world's leading supplier of automatic tank gauging and fuel management systems and one of the few companies in the industry to design, manufacture and service its own products; supplying and integrating the broadest range of new and proven technologies to reduce cost of ownership, enhance environmental integrity, and improve performance and profitability for petroleum marketers and commercial fueling enterprises worldwide.
Gilbarco AFS is part of the Gilbarco Veeder-Root family.
With more than 300 associates, Gilbarco AFS is a leading fuel management technology and services company providing wet stock management, automated refueling & maintenance services to retail & commercial customers, including mines & government agencies.
How to Apply
Click here to send applications
(Visited 1 times, 1 visits today)