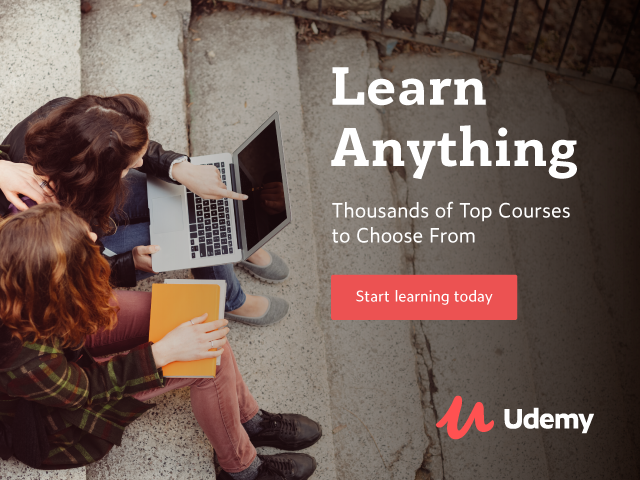 Manager – Short term Insurance Product Offerings and Professional Indemnity Claims (SBIB)
 29908
 Banking
 South Africa
 Gauteng
 Constantia Kloof
Job Purpose
Together with the GID Head, identify, develop, launch and manage the short-term insurance product relationships with leading Insurers on the Standard Bank Insurance Brokers Insurer Panel. Products include Car & Home, VAF and HOC.
Pro-actively look at the product set and come up with new products/ enhancement to significantly drive the SBIB customer value proposition across the general insurance range of offerings.
Manage new and enhancements that need to be made to all Insurer Intermediary and/or Binder Agreements as well as all other Legislative requirements pertaining to the Short-term Insurance Act and FSB regulations.
Authorise the Standard Bank Insurance Brokers (SBIB) Professional Indemnity (PI) Claims and manage the fund pertaining to all the personal insurance products sold to Standard Bank customers (including Vehicle and Asset Finance (VAF) customers and non-Group customers).
Key Responsibilities/Accountabilities
Key Responsibilities
Output group 1* Management of Professional Indemnity Claims
Outputs and measures* • Analyse all the relevant documentation submitted by management to substantiate the validity of potential PI claims.
• Manage and monitor the Professional Indemnity Fund on a monthly basis
• Make a recommendation PI Claims ensuring alignment to both Short Ombud and Fais Ombud criteria, also referring to the group Internal Ombud as required.
• Provide detailed actions that have been taken and implemented in order to reduce Professional Indemnity Claims
• Ensure that the fund will not be exceeded during the financial year in question.
• Sign off all changes, enhancements and additional information that is included in the Professional Indemnity Claims processes and procedures.
• Review the Operations SLA pertaining to Professional Indemnity claims on a quarterly basis and report on changed, enhancements and/or additional action points.
• Attend and Participate in management forums and meetings as required
Output group 2* Financial Management
Outputs and measures * Support the GID Head in delivering the key Financial goals:
• The Car & Home Product, HOC, VAF Comprehensive Motor, Top-Up, Touch-Up and Motor Warranty Income.
• Cost to Income ratio by product.
• Manage New Business sales by product to budget
• Manage Cancellations by product and implement measures to curb this
• Actual Active policies by product to budget Contribute and participate in the overall budgeting process pertaining to the HOC, Car & Home and VAF areas in terms of Income, Expenses, Profit, Sales targets, Cancellation targets and Active Policy base targets.
• Motivate and provide income projections in terms of Broker Fee adjustments.
• The sale targets need to be split between all panel Insurers and these need to be communicated to the Insurers and aligned to the budgeted targets set by the Insurers.
• Negotiate with the Insurers that between their target and the SBIB target the highest is accepted by both parties so that together we achieve the agreed target which benefits both parties
• Contribute and participate in arriving at the Professional Indemnity fund during the budgeting process and take ownership once the fund is agreed.
 Feb 16 2018
Output group 3* Risk and Legislative management
Outputs and measures * Attend monthly Group Risk meetings and report on overall Professional Indemnity claims status and report on the implementation to resolve identified PI claims.
Report to Group Risk on;
• Claims reported during the month.
• Claims settled during the month with the value of the claims.
• Claims rejected during the month and the value of the claims.
• Claims outstanding as at the end of the month and the value of the claims.
• The reasons for claims being rejected and those handed to forensics for further investigation
Support Group Risk during Internal Risk Audits.
Together with Group Legal prepare all relevant Intermediary and Binder Agreements have them signed and review by way of Addendums as and when required for all products.;
Negotiate Binder fee adjustments with relevant Underwriters on an annual basis and have the Addendums signed.
Referral Agreements are in place and require annual reviews for the Tracking Companies;
As and when required have specific agreements drawn up for Pilot projects and test campaigns in respect of:
Lead Generation.
Prospecting.
Output group 4 Product management
Outputs and measures Identify new products and Insurers in the market that will provide short-term insurance solutions to meet the needs of our Internal Group customers as well as external customers.
Conduct market research involving Group Customers as well as external customers so as to establish whether there is a need for the product and into which market segment the product needs to be marketed to.
Complete the necessary due diligence required to get the product to market
Conduct sessions with all Insurers in order to evaluate the success of the Products
Identify new initiatives that could increase profits and market share for both SBIB and the Insurer.
Output group 5 GID Management Support
Outputs and measures • Supports the Head, GID by contributing to GID strategy.
• Implements and monitors tactics and plans aligned to business objectives and market opportunities.
• Provides knowledge in short term insurance to necessary stakeholders. For example: Group IT – requirements for development, etc.
• Project manages business projects or priorities assigned by the GID Head in order to meet business deliverables for the overall GID business.
• Together with GID Head, consolidates all critical GID reporting, analyse information and provide insight into the various business aspects.
• Manages relationships with vendors and ensures effective communication (internally, externally and to stake-holders)
• Provides input into the preparation of the annual GID budget aligned to the strategy and Finance.
• Assists in managing the budget effectively through the year.
• Identifies and manages new business opportunities to support business growth.
• Reinforces ways to ensure competitive advantage through encouraging the delivery of appropriate and diverse projects. For example, develops new channels / business lines / products; develops propositions; tests or pilot's new products; and hands over solutions (e.g., new GID solutions to grow new revenue lines).
• Expands expertise and develops relations with thought leaders (e.g. new technology for product delivery, such as iPad, iPad applications, etc.)
Output 6 People Management
Outputs and Measures • Responsible for inspiring, motivating, leading and managing the team that has been assigned to this role
• Ensures skills assessments and competency-based training takes place as and when required.
• Takes personal responsibility for coaching and mentoring their team.
• Effectively delegates authority and responsibility, in line with business objectives, to ensure the empowerment, motivation and effectiveness of all direct and indirect reports.
• Promotes a culture where the values of the Bank are seen to be 'alive'
• Encourages team members to express their views, resolves issues raised by the team, escalates issues if required, and provides feedback to teams on an ongoing basis.
• Develops and maintains an open communication channel with direct reports and supports staff to foster greater co-operation and teamwork.
• Monitors and manages the performance and development of staff within the area. This includes regular one-on-one feedback sessions, conducting mid-year and final performance appraisals, as well as the moderation and relative distribution of all appraisals for the team.
• Ensures staff are appropriately and consistently rewarded and recognised for their achievements and outputs.
• Ensures that disciplinary action and grievances are addressed and aligned to the Standard Bank policies and procedures.
Preferred Qualification and Experience
Minimum qualification 1* Degree (BA/BComm/ Marketing/ Insurance)
Minimum qualification 2 Regulatory Exams 1 and 2 as well being in position of a FSB Key Individual qualification.
Experience required 1* Years: 5-7 Years
Experience Description: Short-term Personal Lines insurance requirements and product knowledge and how this fits into the relevant SBSA Group Customer basis. Decision making and proposal motivations are essential. Understanding of Insurance Legislation and FSB regulatory requirements.
Apply online now, click here.
Knowledge/Technical Skills/ExpertiseRegulatory Requirements:
Regulated Role: * Must jobholder be FAIS compliant? Yes
Regulations that apply: FAIS (South Africa), TCF, POPI, NCA and the proposed RDR. Key Individual qualification and if necessary appointment as a Key Individual and placed on the FSB Register.
(Visited 1 times, 1 visits today)